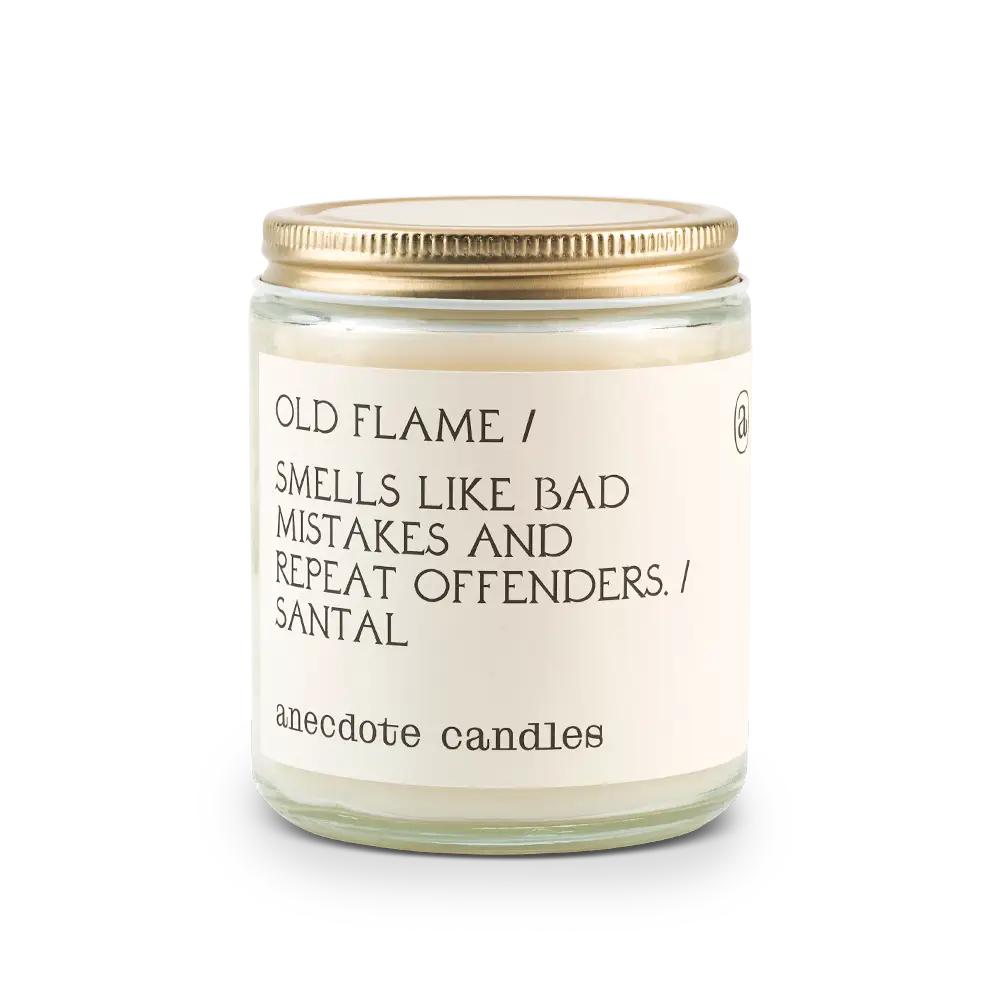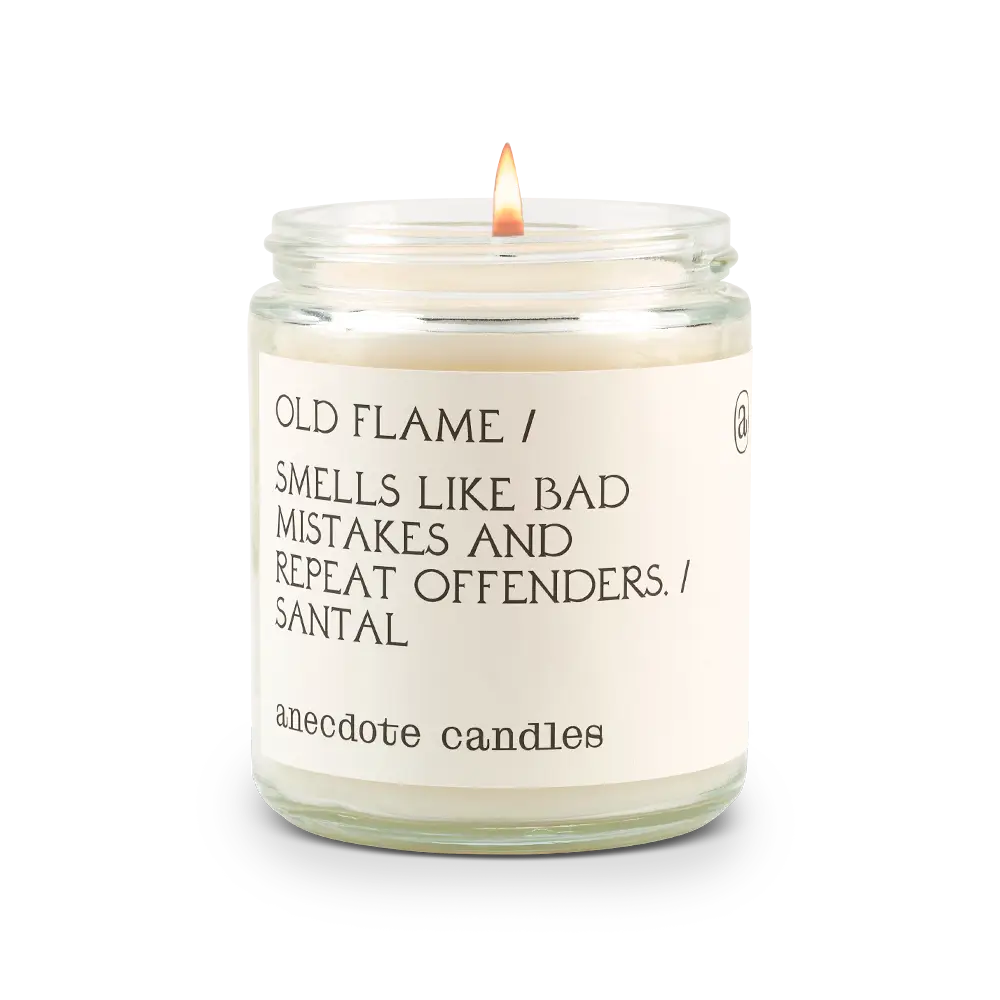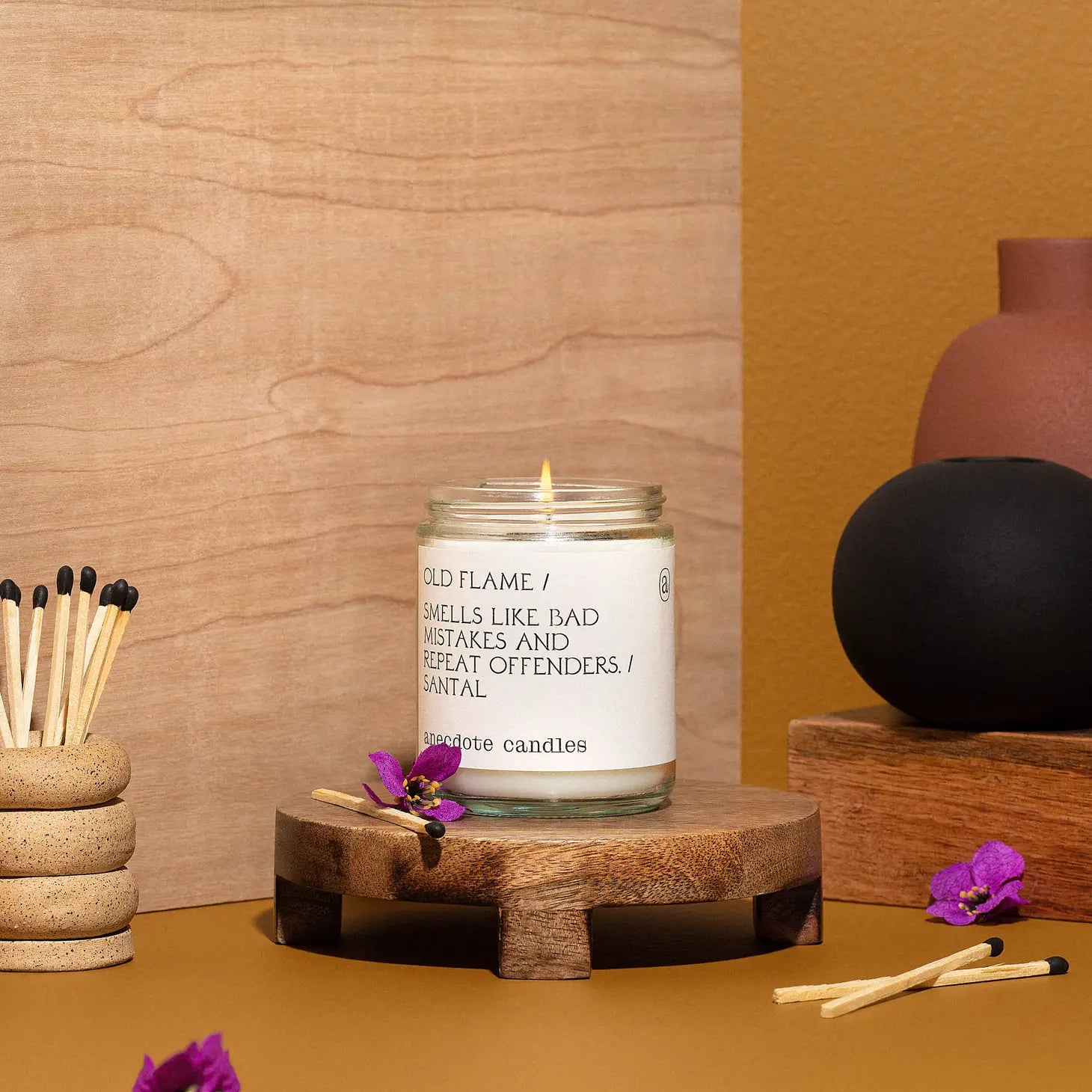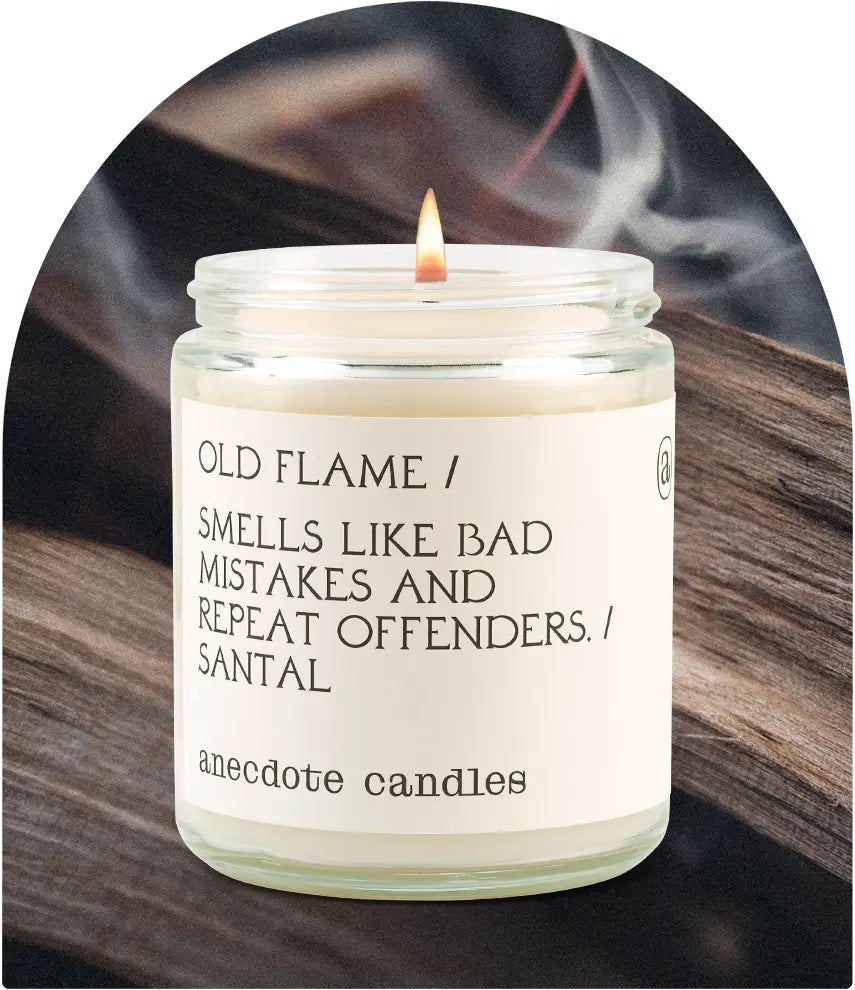 Anecdote Candles Old Flame
Santal - Smells like bad mistakes and repeat offenders.
Sultry, smoky, and sensual, old flame is a unisex scent that creates an addictive comfort nobody can resist. Hints of violet and cardamom are blended on top of a deep sandalwood and leather base to create an intoxicating aroma that always leaves you wanting more. This jar size is perfect for Venus retrogrades, your favorite ex, or for moving that long-term situationship into something more.
Details:
7.8 oz jar
Burns for 40-50 hours
Coconut-soy wax blend with cotton-core wick
Hand-poured
Measures 2.6" in diameter and 3.75" in height
Features embossed gold lid to cover jar when not in use
Recently Viewed