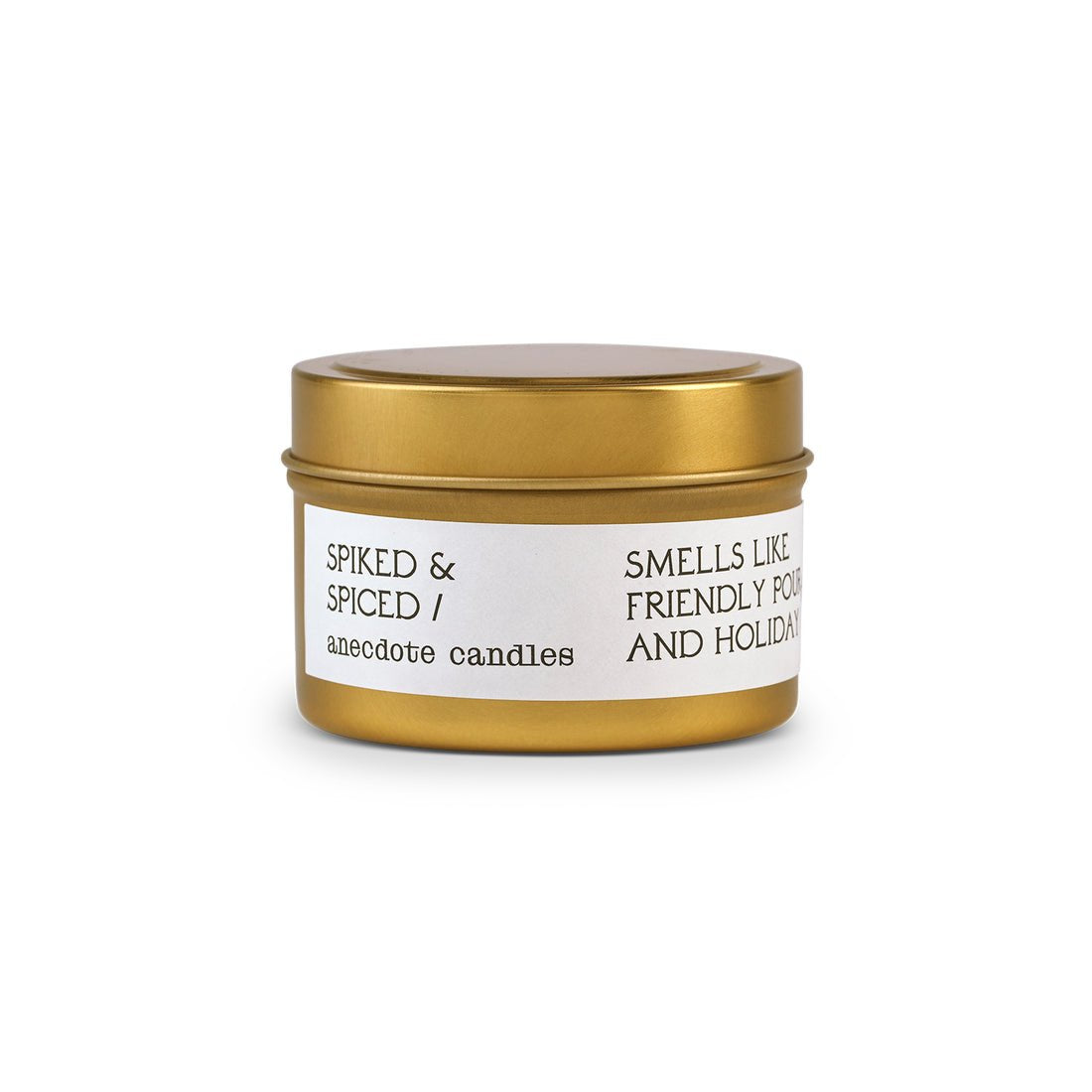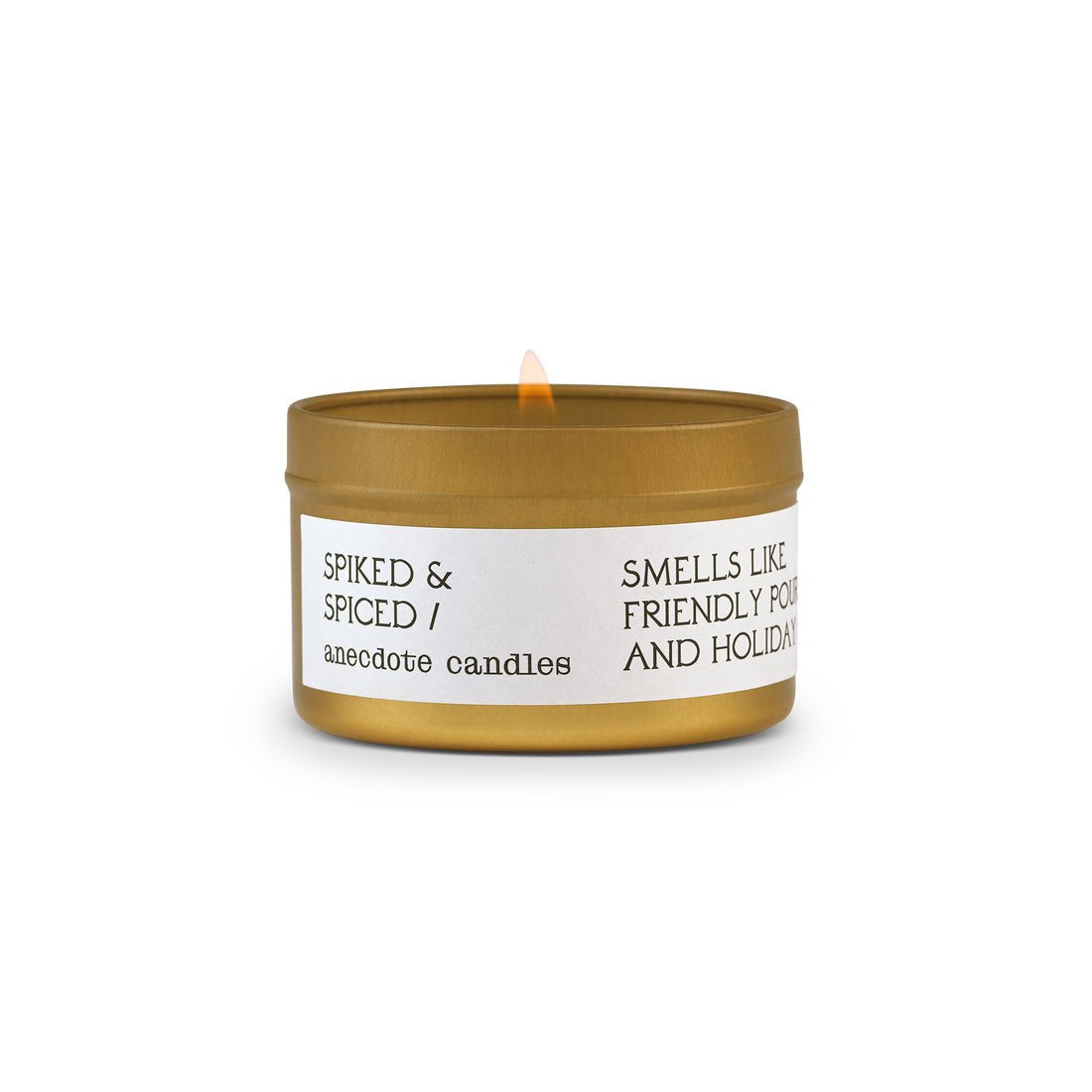 Anecdote Candles Spiked & Spiced Travel Tin
Red wine & cinnamon | Smells like friendly pours and holiday cheers.
A modern take on a holiday classic, Spiked & Spiced evokes the festive spirit of mulled wine. A warm and inviting blend of orange, cinnamon, and red currant floats above a deep base of red wine and cedarwood.
Details:
3.4 oz Travel Tin
Burns 25-35 hours
Coconut-soy wax blend with a cotton core wick
Hand-poured
Measures 2.25" in diameter and 1.75" in height
Perfect for traveling or testing in smaller spaces like bathrooms
Recently Viewed