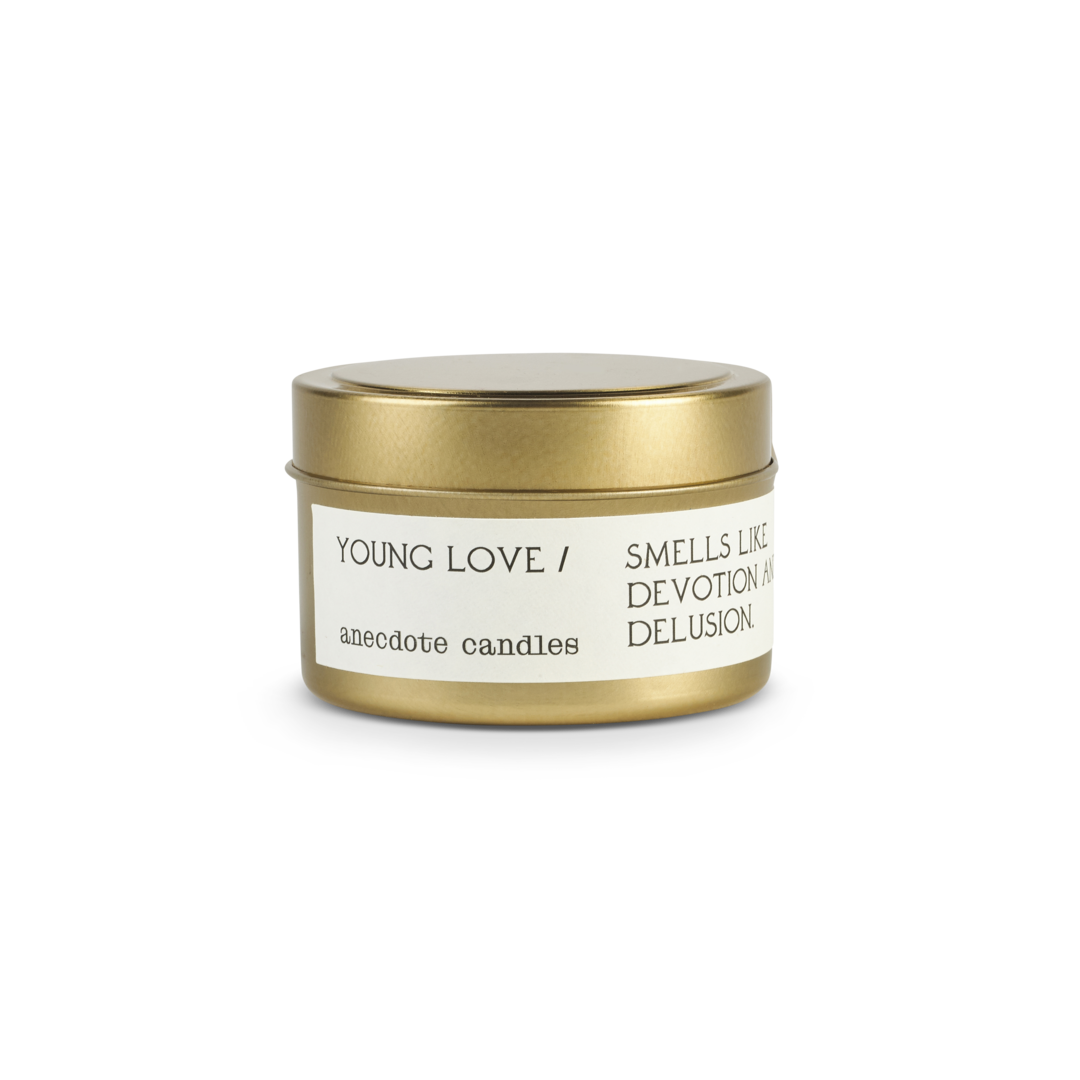 Anecdote Candles Young Love Travel Tin
FRAGRANCE NOTES
Blackberry & Rose - Sweet bliss gives way to depth, discovery and quiet uncertainty. Top notes of balsamic blackberries, bergamot incense, and burgundy rose flutter over a base of amber and musk.
All of our candles are hand-poured with natural ingredients with no additives, dyes, or preservatives. Our coconut-soy wax blend, cotton core wicks, and premium phthalate-free fragrance oils create a clean burn and powerful scent throw.
Travel tin (3.4 oz)
Burns for 25 - 35 hours. Measures 2.25" in diameter and 1.75" in height. Perfect for traveling or testing in smaller spaces like bathrooms.
Recently Viewed