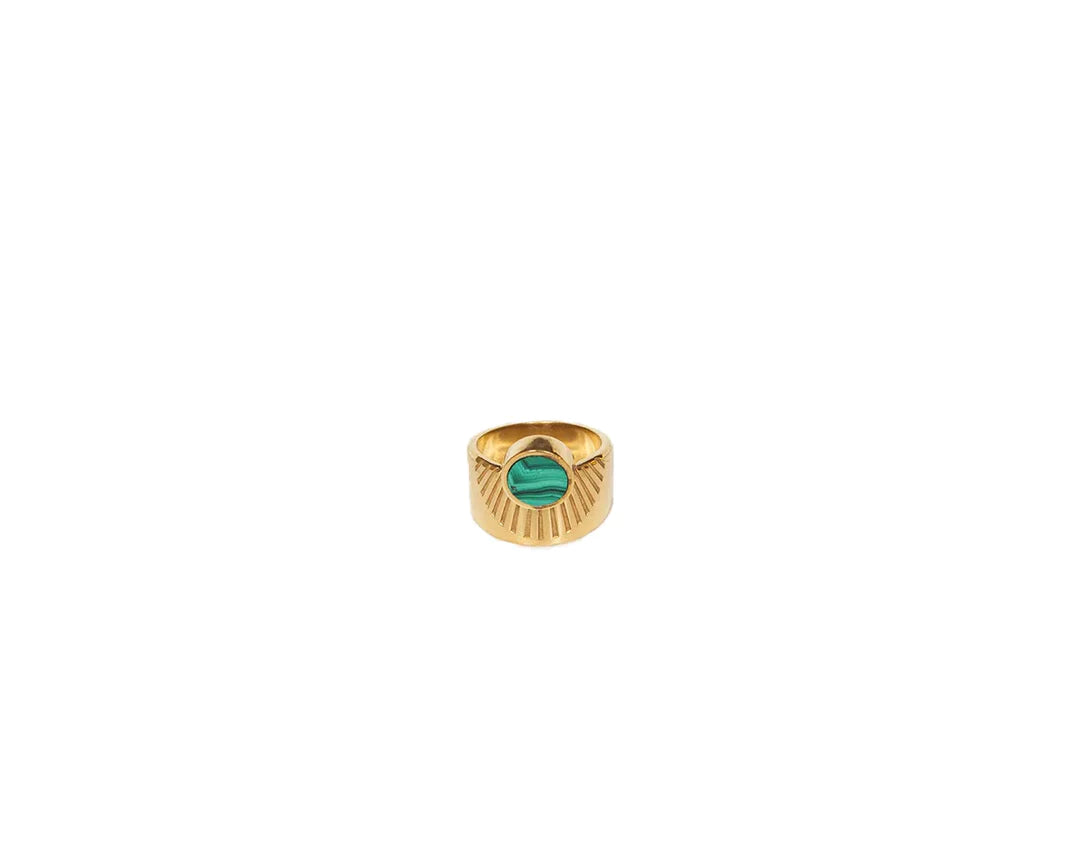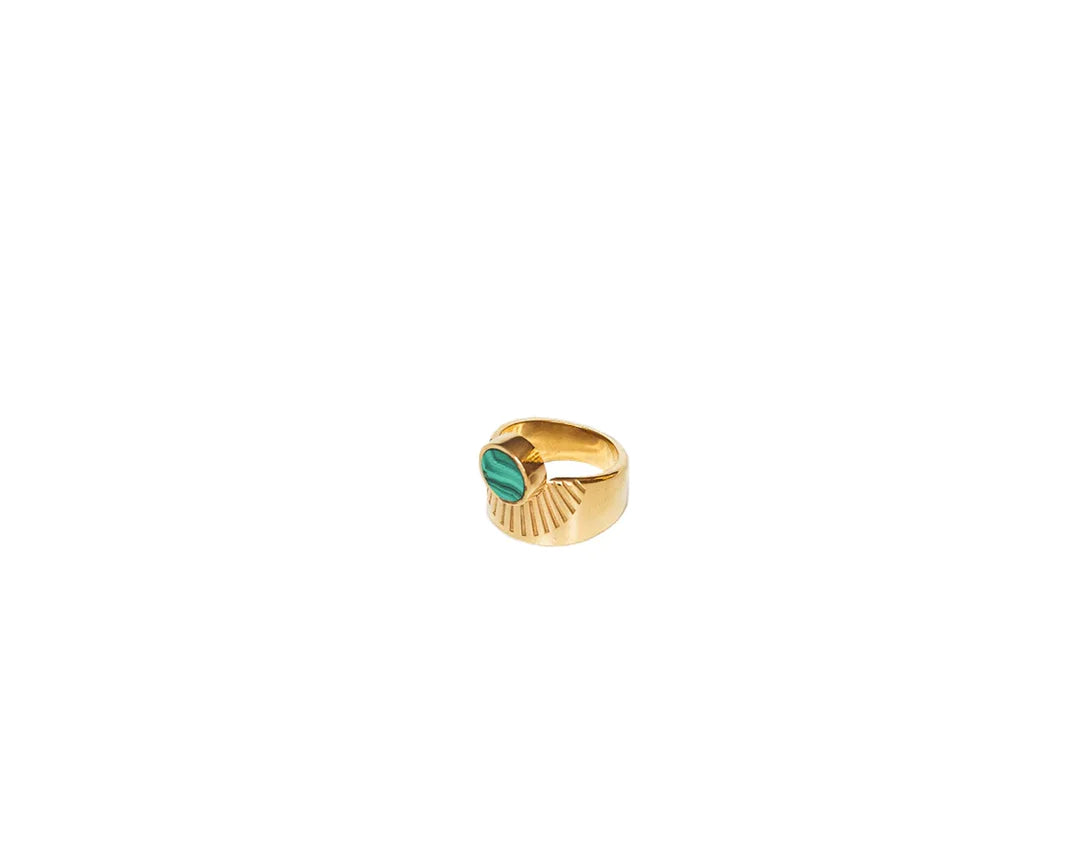 Avocet Full Sun Malachite Ring
A tapered wide band with engraved detailing, a natural malachite stone and a hidden star detail on the back of the ring. An effortless statement piece made to be worn everyday.
1.7 cm tall
This piece is hand made from 9.25 silver with a gold vermeil.
Recently Viewed