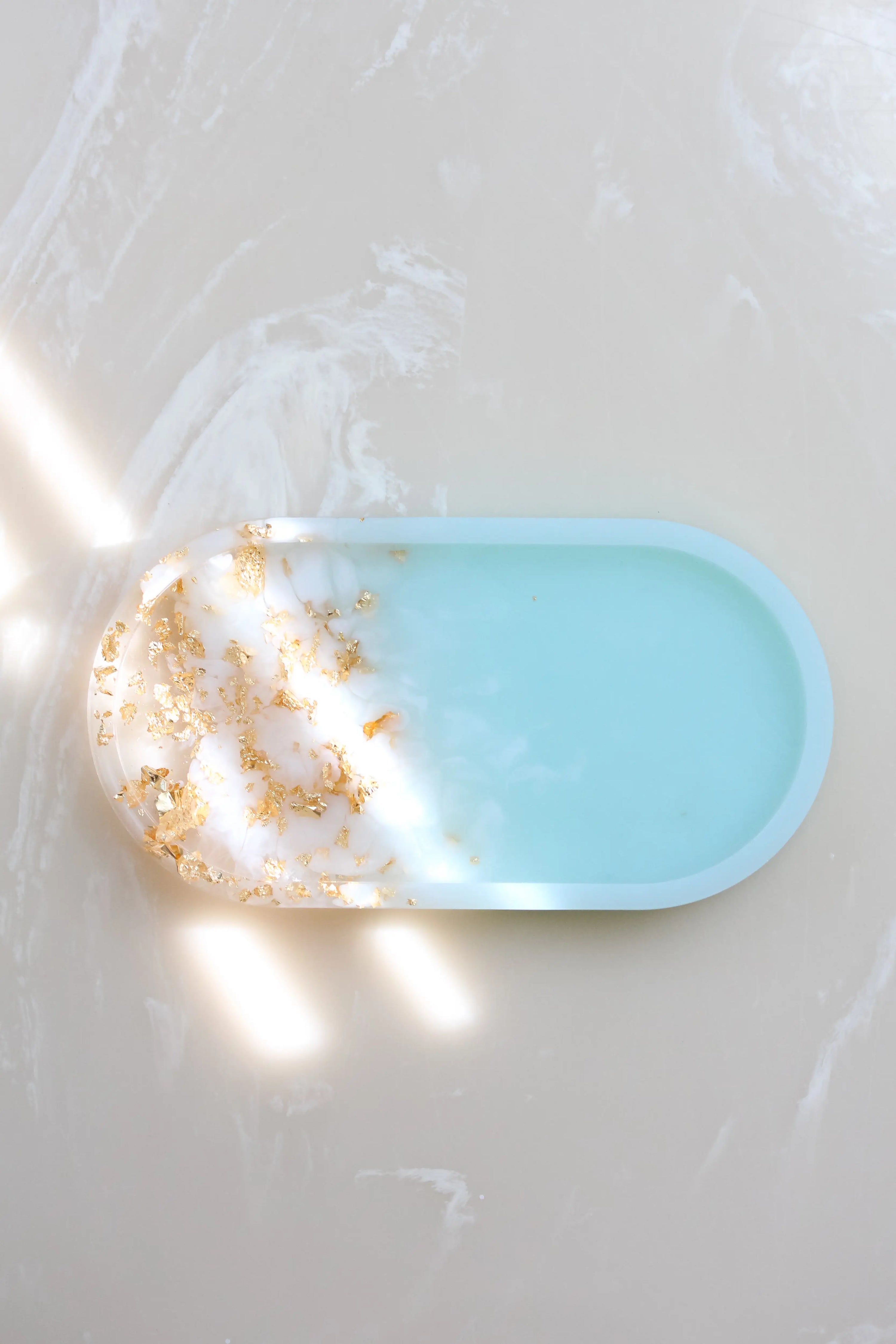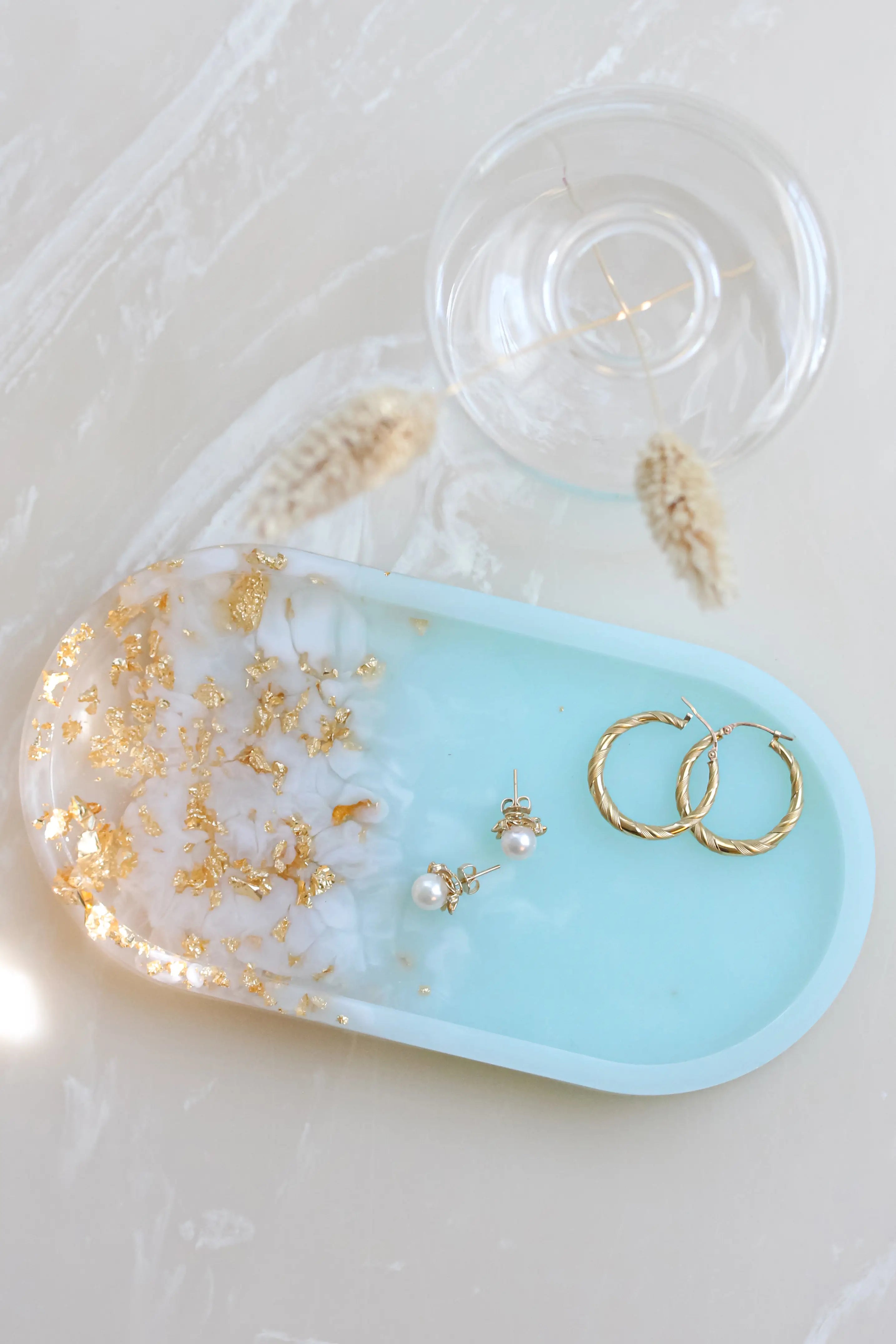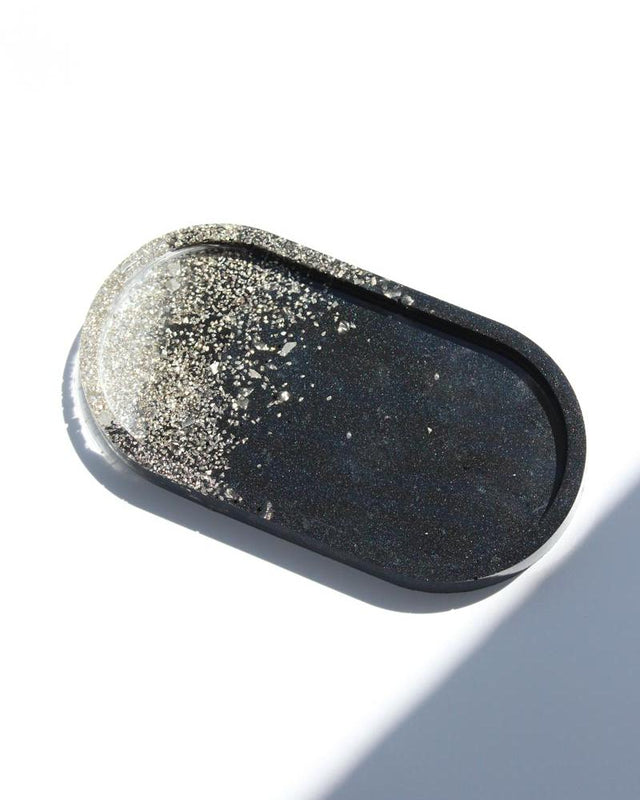 Esselle Oval Vanity Tray in Coastal or Crushed Glass
This hand crafted oval shaped tray is the perfect vanity or catch-all tray for storing and displaying your trinkets, jewelry or keys! Place the tray on your vanity table, foyer table or nightstand.

Please note Esselle's trays are hand crafted so no two trays will look identical! Colors will vary slightly.
Materials: Resin and crushed glass
Color: multi-color options
Size: Approximately 7" long by 3.75" wide
Handmade in Esselle studio based in Fremont, California
Made in United States
Recently Viewed