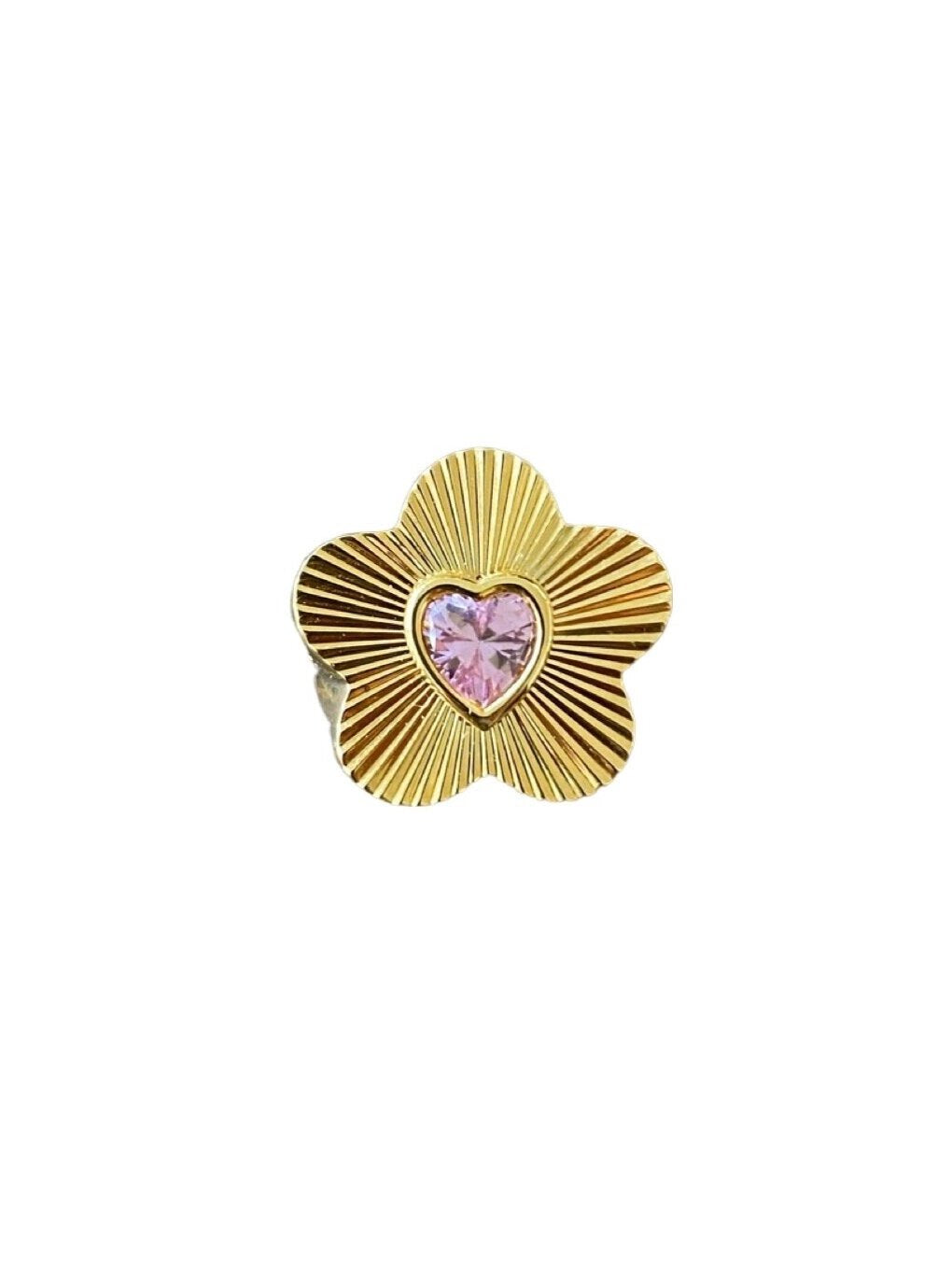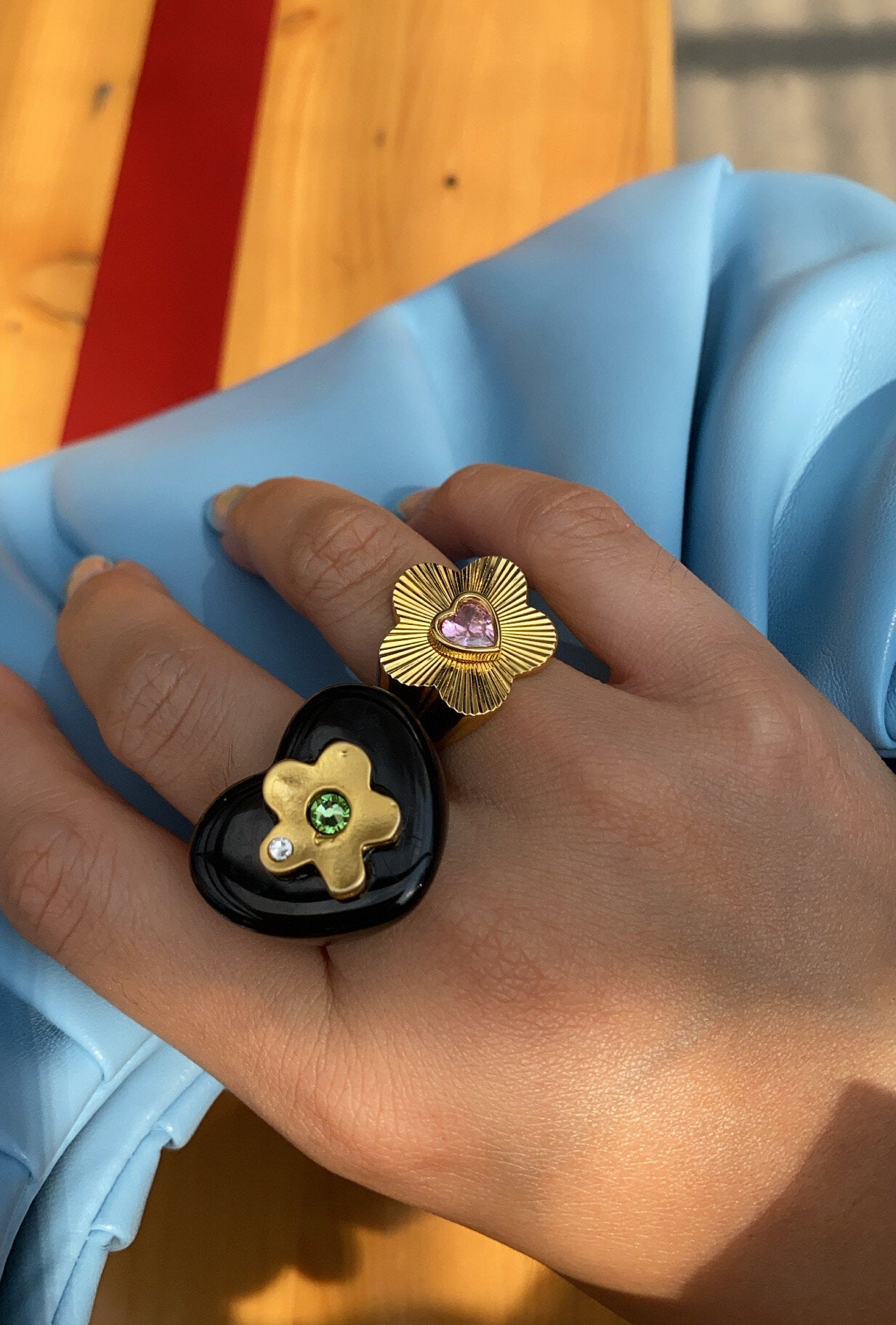 Shiny and bold, gemmed with a juicy heart shape zirconia crystal. Now ready to sparkle with your every move!
Designed and made by NOTTE
Available in US size 6, 7 and 8

18k heavy gold plated brass, heart shaped zirconia gems

Tips: Since the ring is designed with a chunky ring band so it has a more snug feel and can fit a half size down. For example, size 6 can also fit on a size 5 or 5.5 finger

Avoid constant contact with moistures, such as oil, lotions, chemicals, perfume and sea water. Keep ring in your ring box or pouch away from moistures. Clean by gently buffing with a soft, dry cloth.
Recently Viewed