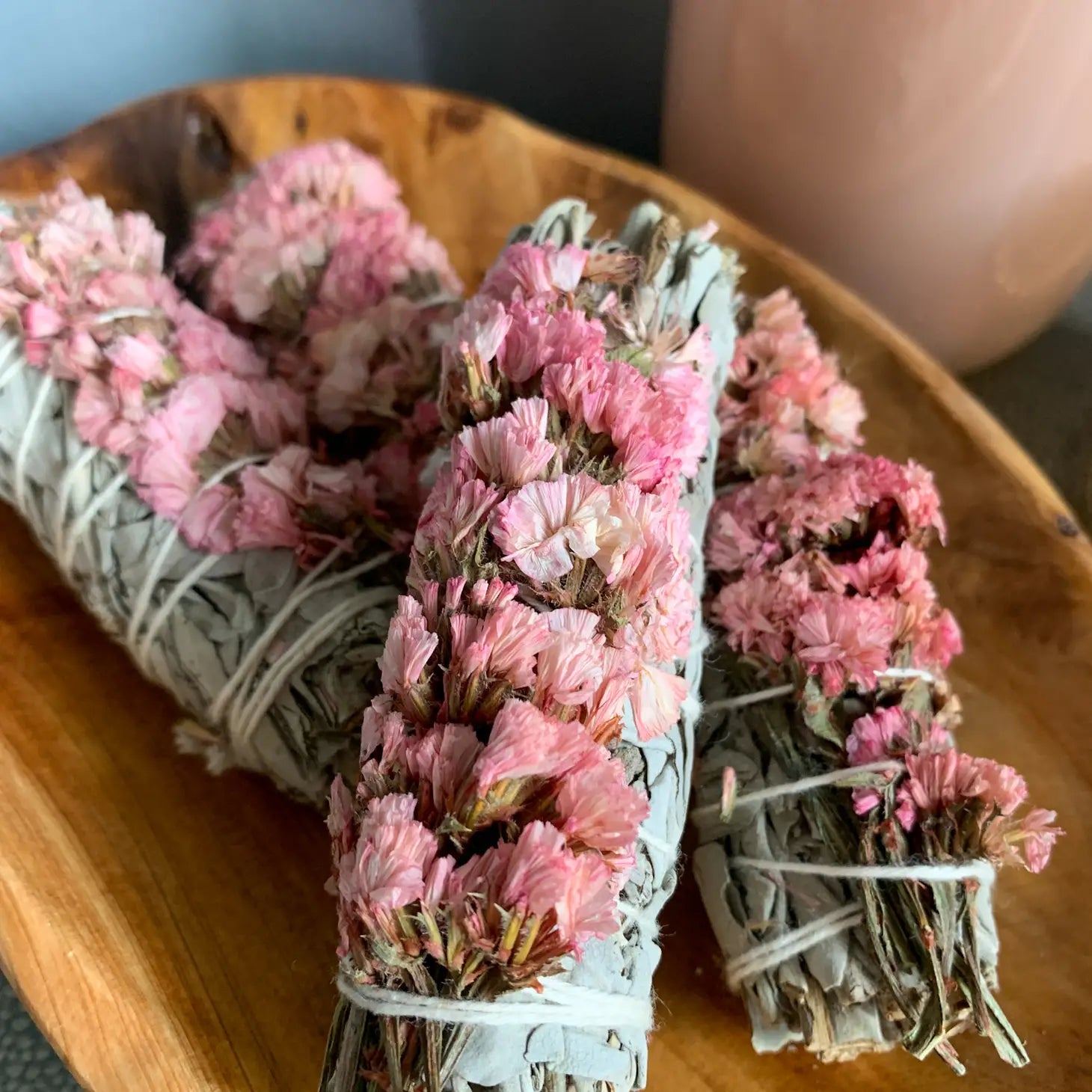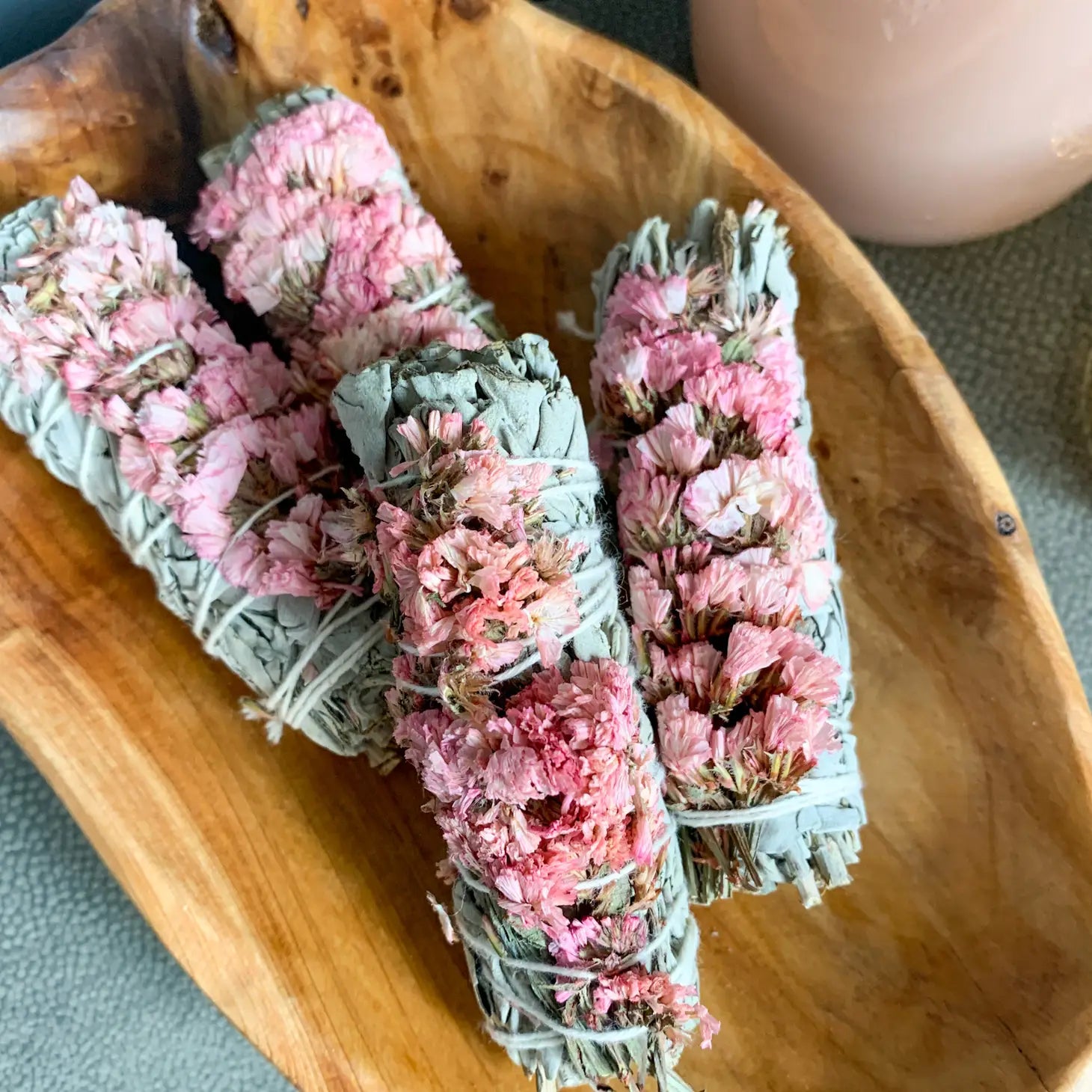 Sacred Sunday Pink Statice Flower & White Sage Smudge Wand
Ethically sourced white sage adorned with pink statice flowers. Widely used in celebration, statice flowers symbolize both fond memories and success.
Pink statice flowers are known to represent femininity, compassion and gentleness.
Our sage wands are fragrant, burn well and smell fantastic!
Recently Viewed