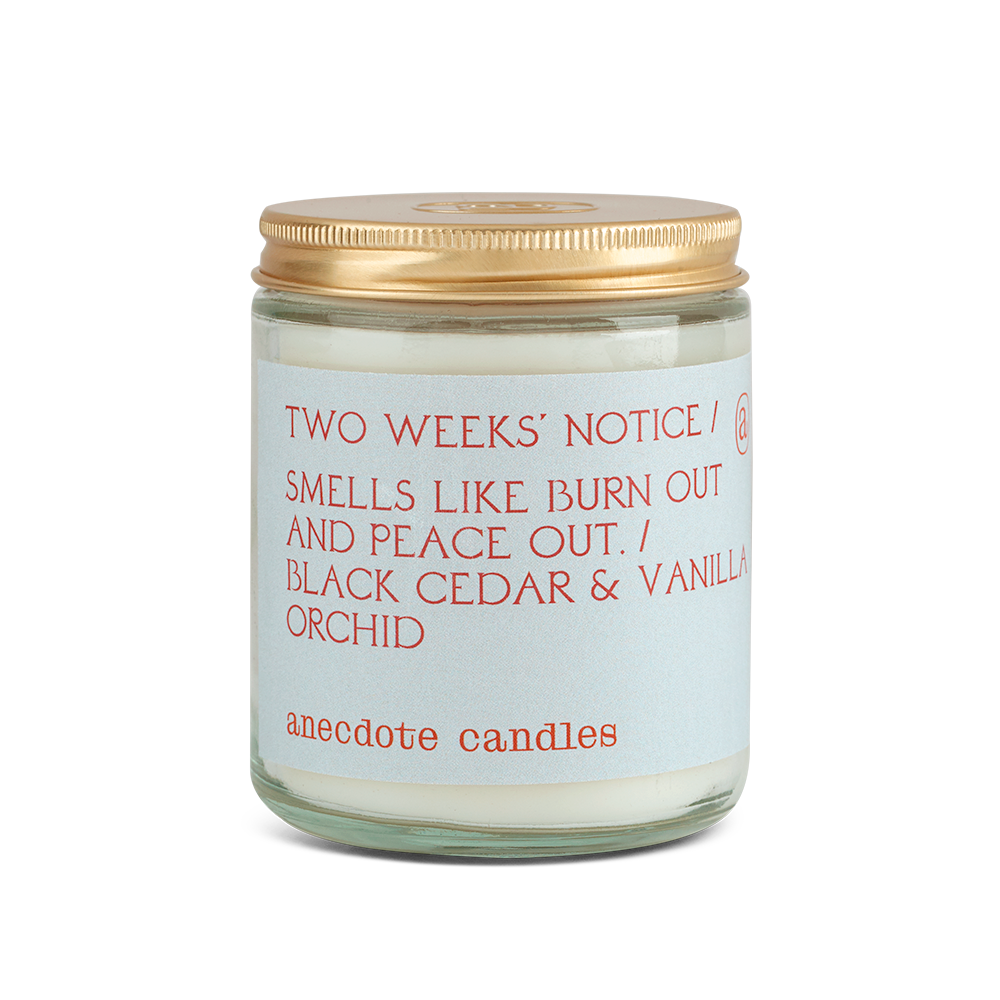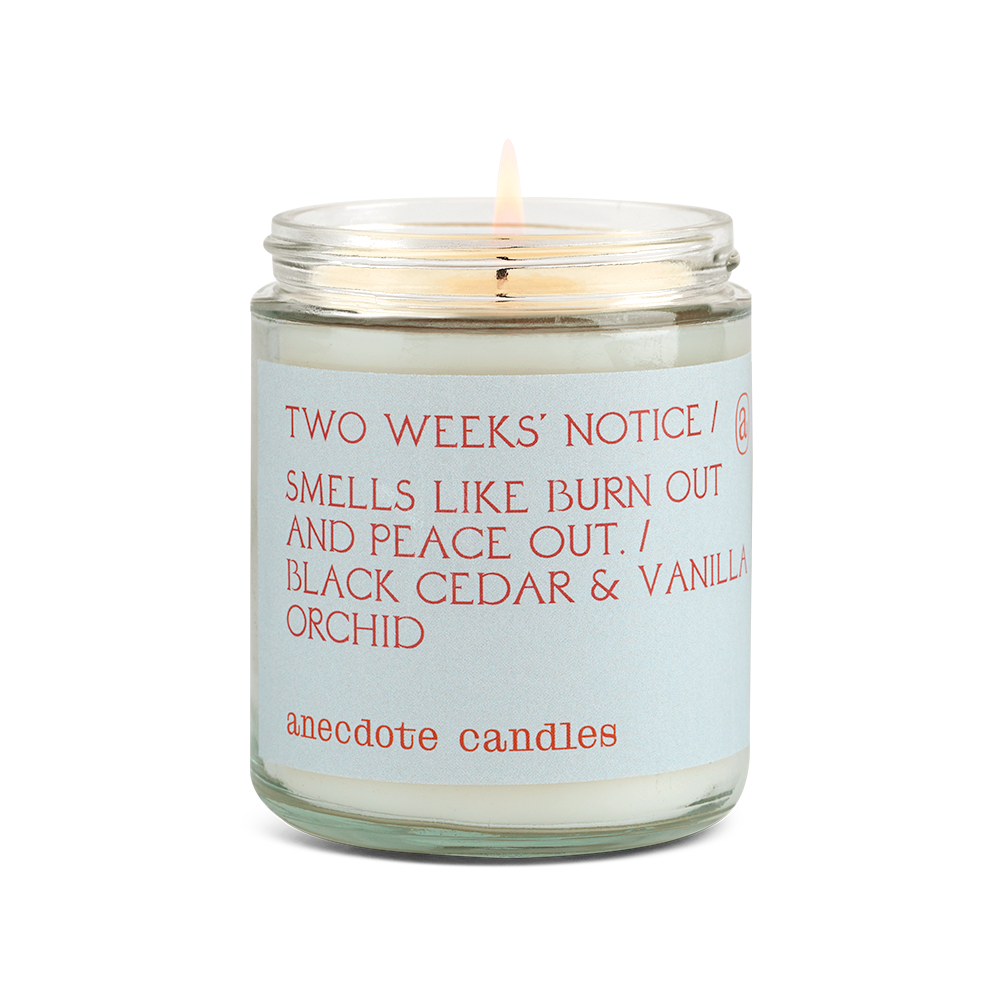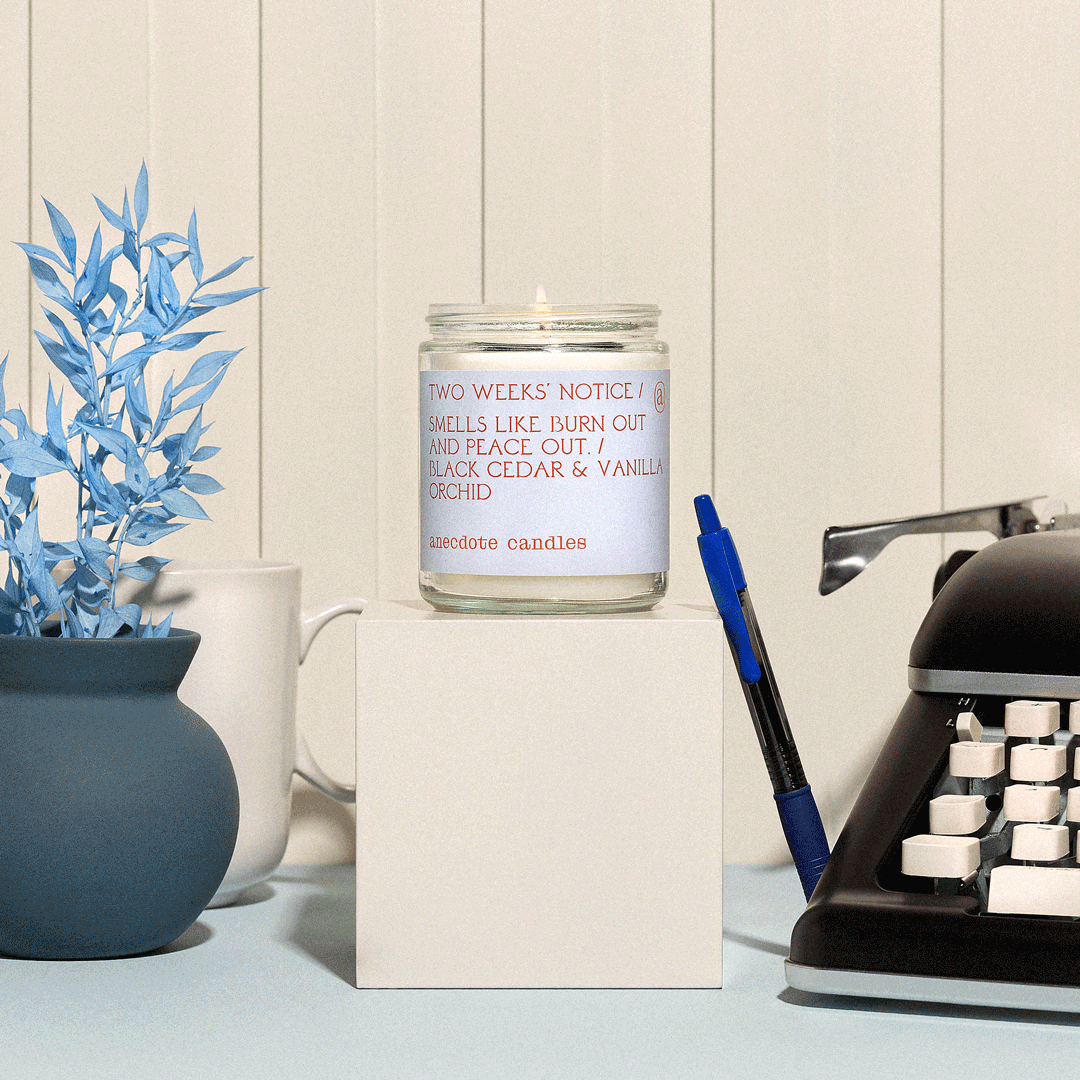 Anecdote Candles Two Weeks Notice
Black cedar & Vanilla orchid — Smells like burn out and peace out.
Brace yourself for endless possibilities with this sweet and smoky aroma. A deep base of Palo Santo, black cedar, and smoky musks elegantly captures the smell of burnout, while an uplifting medley of citron, vanilla orchid, and amber mist remind you that calmer days are headed your way. This jar size is ideal for manifesting that new job, or for (lovingly) gifting to someone that has vented to you about their job a little more than once.
Details:
7.8 oz jar
Burns for 40-50 hours
Coconut-soy wax blend with cotton-core wick
Hand-poured
Measures 2.6" in diameter and 3.75" in height
Features embossed gold lid to cover jar when not in use
Recently Viewed