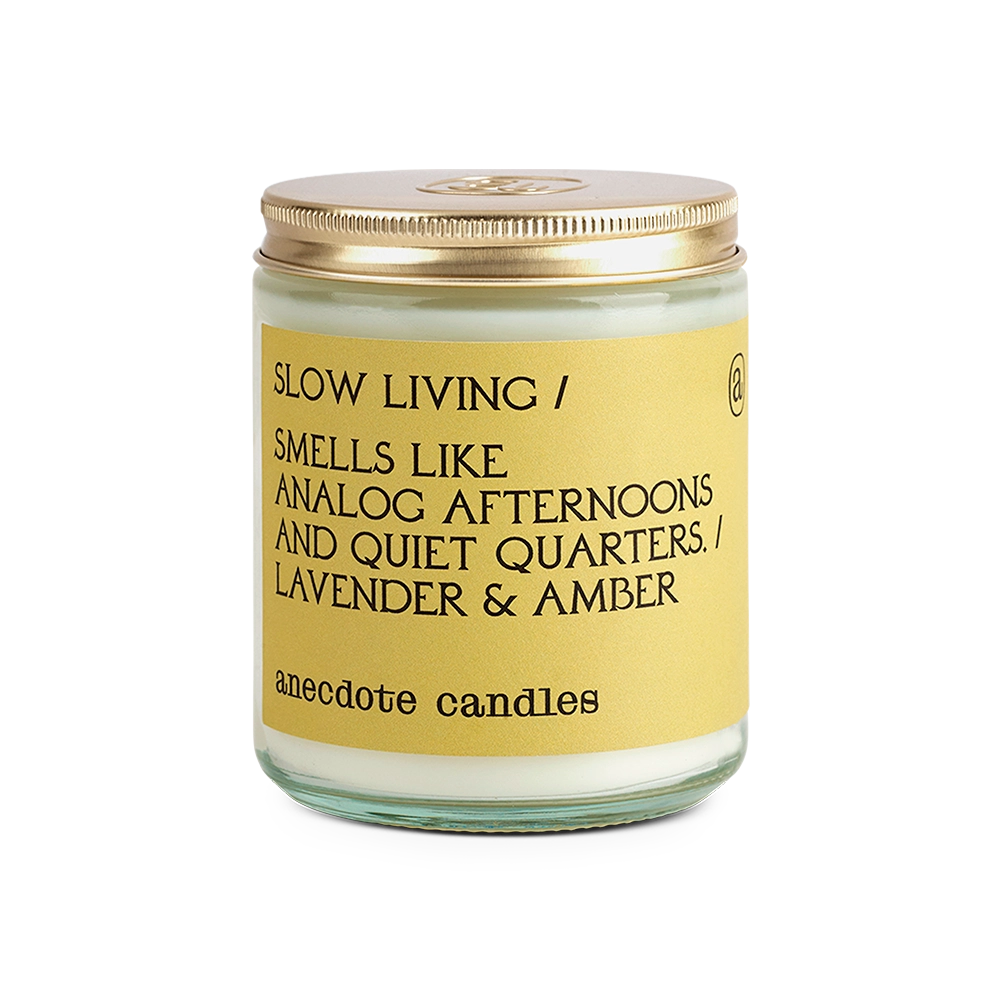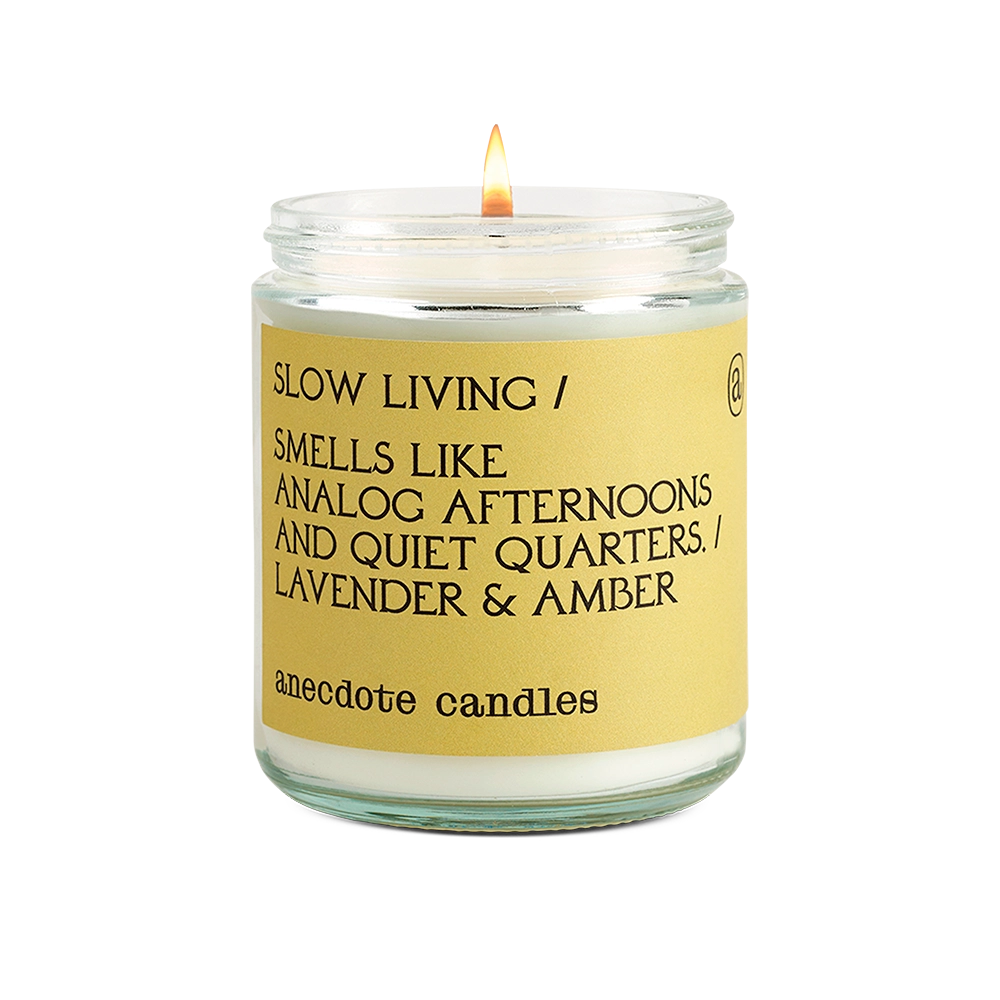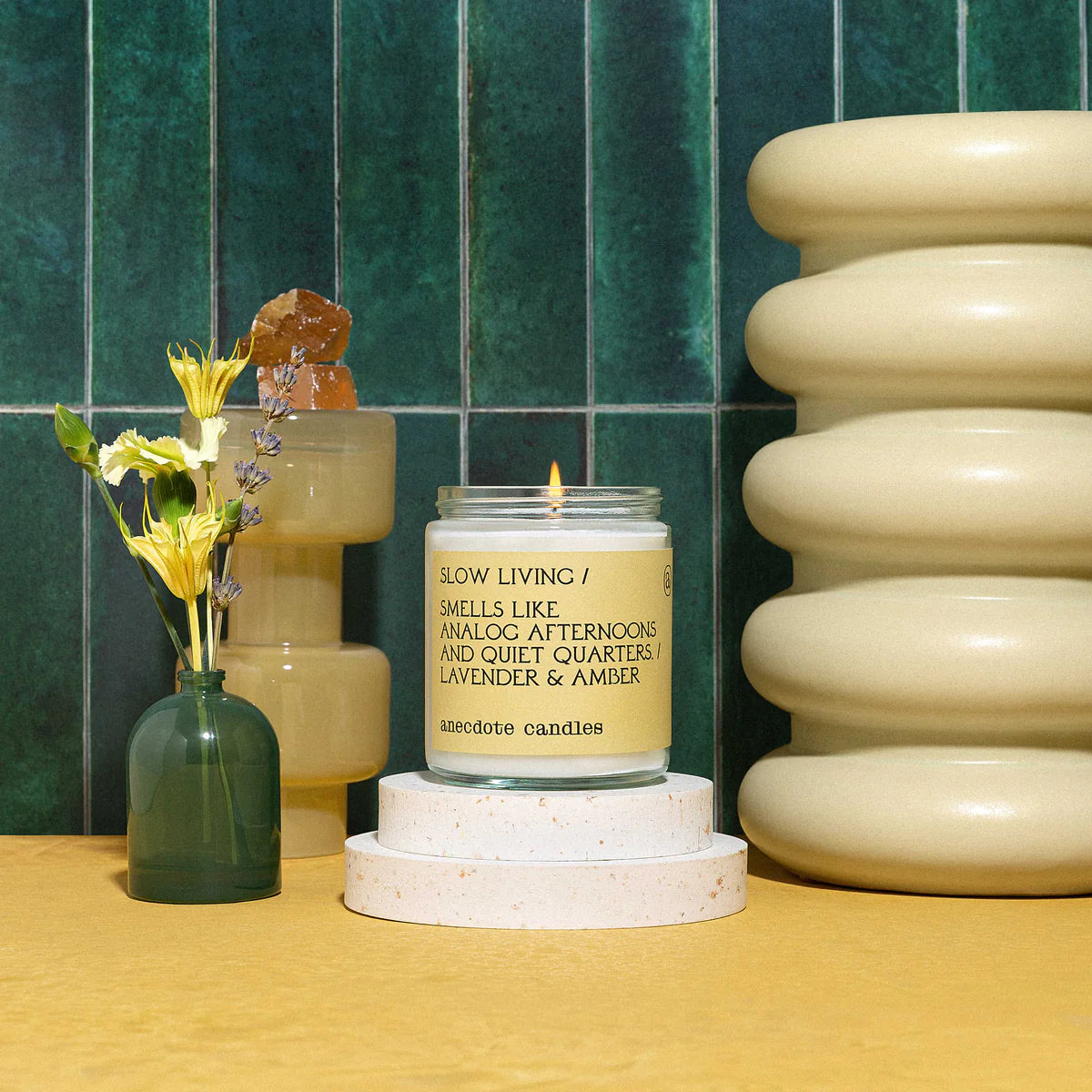 Anecdote Candles Slow Living
Lavender & Amber — Smells like analog afternoons and quiet quarters.
Live life in the slow lane and you will find yourself at the intersection of luxury and simplicity. Amber and elegant French lavender create the heart of this rich and comforting fragrance. Tonka bean, myrrh, and sage add depth and sophistication, creating the ideal balance of sweet floral and warm earthy notes. This jar size is ideal for any living space you're looking to relax in, or a gift to the friend in need of some slow, self-care vibes. 


Details:
7.8 oz jar
Burns for 40-50 hours
Coconut-soy wax blend with cotton-core wick
Hand-poured
Measures 2.6" in diameter and 3.75" in height
Features embossed gold lid to cover jar when not in use
Recently Viewed